The type of cheese used in restaurant recipes is crucial to the taste and texture. Chipotle is one of the most popular quick-serve restaurants where cheese is a common ingredient. What kind of cheese does Chipotle use?
The kind of cheese that Chipotle uses is a blend of White Cheddar and Monterey Jack. Previously, they were shredded separately and combined. But eventually, they ordered a mixed block of pre-shredded cheese because it is safe, more time, and cost-efficient.
Chipotle is also famous for its delicious-tasting cheese and cheese-flavored burritos.
Read on to know more about the kind of cheese that Chipotle uses, the difference between Jack and White Cheddar, and some tips for enjoying the food.
What Kind of Cheese Does Chipotle Use?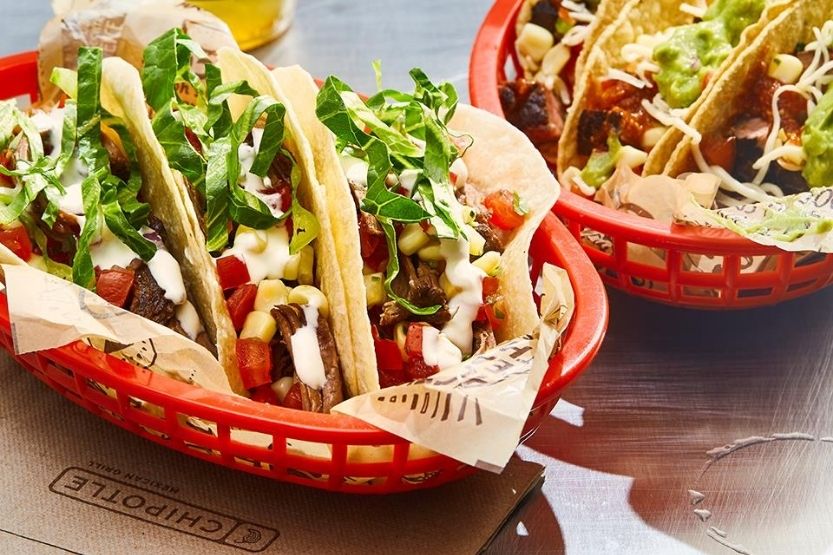 The cheese that Chipotle uses is a mixture of Monterey Jack and White Cheddar. These were shredded separately and combined by the staff. Eventually, however, Chipotle opt to use a pre-shredded mixture of both kinds of cheese because it is safer, more time, and cost-efficient.
Chipotle is one of the few food chains that bring integrity into the food industry with its organic, fresh ingredients, the use of responsibly raised meat, and cheese cultures.
Competent culture makers isolate strains of good bacteria to make Chipotles' cheese. This process ensures that they make the best cheese before adding the culture to milk. The cheese culture then consumes the milk sugar's lactose, turning it into lactic acid.
The lactic acid helps the vegetable rennet turn the milk into a solid block of cheese. The vegetable rennet contains proteins with coagulating properties allowing the cheese to solidify effectively. The process ensures that the cheese is free from contamination and unwanted bad bacterial strains. [1]
What Kind of Shredded Cheese Does Chipotle Use?
It is a mixture of grated Monterey Jack and White Cheddar cheese. To prevent foodborne illnesses, Chipotle has opted to order pre-shredded cheese. Also, ingredients, such as onions, will be blanched or macerated with lemon.
What Type of Cheese Is in a Chipotle Quesadilla?
Chipotle's quesadilla uses melted cheddar cheese. The mouthwatering melted cheddar cheese enhances the shredded chicken or the crisp tortillas' flavor and Chipotle's tomato sauce. There is a distinct taste that you could only experience with Chipotle's quesadillas.
What Is Chipotle?
Chipotle Mexican Grill, Inc, commonly known as Chipotle, is an American chain of quick-service restaurants in the United States, Canada, the United Kingdom, France, and Germany.
Chipotle specializes in the following:
Burritos,
Tacos,
Salads, and
Other Mexican-inspired food that a customer can directly order from the serving staff.
Chipotle's Monterey Jack Cheese
The Monterey Jack Cheese comes with Queso Blanco's side portion, large Queso Blanco, large chips, and large Queso Blanco. Take your pick from any of these Queso Blanco servings. These are parts of Chipotle's latest menu.
Chipotle boasts of the best cheese in the business and good food that is nutritious, organic, and free of chemical additives. This practice is in keeping with its slogan: "Food with Integrity."
With more than 1,900 locations, the food chain has tightened and improved its cooking methods to ensure that the fresh produce they use is free from microbial contamination.
The staff now Blanche fresh onions and use pre-shredded cheese to ensure that diners are safe. This healthy innovation reduces the risk of Escherichia coli food contamination and prevents people from getting sick of foodborne illnesses. [2]
Is White Cheddar and Monterey Jack the Same?
They are not the same. White Cheddar cheese comes from England, while Monterey Jack (or Jack) comes from the Monterey region of California, U.S.
The Jack white cheese is made from cow's milk and is semi-hard. You can eat it by itself as it is slightly sweet with a mild flavor. It goes well with crunchy or soft bread and other food choices.
Meanwhile, Cheddar cheese has a sharper flavor and a slightly creamy texture than Monterey Jack. Also, it is allowed to age more than Jack. The culture masters have to maintain the media properly not to contaminate the cheese during its aging process.
Note that you can mix yellow Cheddar with Monterey Jack to produce Cheddar-Jack cheese, which Chipotle uses. This mixture is one of the reasons why Chipotle's food is delectable.
The table below shows the comparison of Monterey Jack and White Cheddar cheese:
| | | |
| --- | --- | --- |
| | Monterey Jack Cheese | White Cheddar Cheese |
| Country of Origin | The United States and Mexico | United Kingdom, England |
| Component | Pasteurized cow's milk | Pasteurized cow's milk |
| Consistency | Semi-hard | Hard |
| Texture | Supple, firm, creamy & compact | Close & firm |
| Flavor | Buttery, mild | Sharp & pungent |
| Color | Pale yellow | Off-white or orange |
| Aroma | Aromatic | Strong aroma |
| Vegetarian | No | No |
Do Chipotle Food Chains Use Real Avocados?
Yes, Chipotle food chains use real Hass avocados. Chipotle's guac comes from the most delicious and creamiest avocado variety. The staff prepares the guacamole by hand every morning to ensure that you get it fresh and naturally tasty when you order.
Many diners recommend Chipotle's guac as it is one of the best-tasting guacamoles in the gourmet business. An additional perk is that one serving contains 13 grams of good fat and 6 grams of fiber that could help eliminate toxins from your body.
Sometimes, you could also get a free guac for a year by joining Chipotle's 'Guess the Secret Password" game during National Avocado Day. You have to guess correctly one of six Chipotle's Rewards accounts. [4]
Chipotle's New Queso Recipe
Chipotle now uses a new queso recipe starting in the year 2020. This new queso has 13 real ingredients, including White Cheddar, Monterey Jack, chipotle peppers, serrano, and poblano.
This delicious queso offers the right amount of spiciness and unique taste, plus it does not contain any artificial flavorings and color. The new cheesy dip contains fewer ingredients but tastes better and smoother.
Chipotle's Cheese Sauce
The exact ingredients of Chipotle Mexican Grill's cheese sauce are trade secrets guarded by the company. However, you can prepare your copycat of Chipotle's Cheese Sauce using the following ingredients and steps.
Ingredients
6 cups grated white cheddar cheese
30 ml of chipotle peppers in adobo sauce (chopped)
700 ml evaporated milk
2 tbsp corn starch
Garlic powder, salt, and pepper to taste
Procedure
In an appropriate container, mix the cornstarch and milk thoroughly;
Cook the blend over medium heat until it thickens;
Continuously stir while cooking to prevent the mixture from clinging to the sides and bottom of the pot;
Add the peppers and cheese together;
You should stir until the cheese has melted and the mixture becomes creamy;
Add garlic powder, salt, and pepper to taste; and
Serve with burger and bacon.
What kind of cheese does Chipotle use? The cheese that Chipotle uses is a mixture of shredded White Cheddar and Monterey Jack. Usually, they are shredded separately and combined.
Eventually, to prevent E. coli contamination, Chipotle now uses a pre-shredded mixed block of Monterey and White Cheddar cheese. Thus, it is safer, faster, and more cost-efficient.
Next, here are some tips when eating at Chipotle.
Tips When Eating at Chipotle
These tips are useful reminders that you may want to follow. Rules of thumb include being courteous to servers and other customers:
1. Queso at Chipotle Is Queso Blanco
If you want queso, order Queso Blanco. Chipotle introduced the Queso Blanco in place of the 2017 queso. Queso Blanco is made with aged Monterey Jack and White Cheddar. Its creamy flavor is enhanced with chipotle, serrano, and poblano peppers. [5]
2. Do Not Expect Dark Yellow Cheese
Chipotle usually does not use dark yellow cheese. The type of cheese that Chipotle uses is a blend of Monterey Jack and White Cheddar. If you want yellow cheese, you may want to go to another store. Hence, please do not order dark yellow cheese.
3. When Ordering, Specify the Salsa Type
You can choose between three options:
Mild (Pico or fresh salsa),
Medium (green), and
Hot (red).
Make sure you specify because they taste significantly different. Hot is truly hot, while mild is genuinely mild. You have to know what your taste buds prefer before choosing your salsa type.
4. Choose from Two Types of Lettuce
There are two types of lettuces:
Taco lettuce (thinly sliced), and
Salad lettuce (lettuce sliced in chunks).
Typically, you can find the taco lettuce at the end of the line, with the salad lettuce at the starting line. This arrangement is for your convenience. But this arrangement is not written on stone. Some branches may present the ingredients differently.
5. Guac and Double Meat Have Extra Charge
When you want a guac or a double meat serving, you have to pay extra charges. This charge is reasonable as avocados and meat are two of the most expensive ingredients at Chipotle. Food chains usually charge double servings, and Chipotle is no exception.
6. You Can Get All the Cheese You Want for Free
Yes, for cheese, you can get all you want for free. Many fast-food chains would provide cheese free of charge – but not ALL the cheese you want. At Chipotle's satisfy your palate with all the cheese you can consume.
7. Fill a Burrito with Just Enough Mix
Fill your burrito with just enough tortilla mix so that it will not fall off when you pick it up. If you want to double the serving, you can order a bowl and a tortilla on the side. Be smart about your choices so that you can enjoy your delicious dish.
8. Decide What to Eat Before Lining Up
Customers wait in line to order. Hence, make up your mind on what to eat before joining the queue. Don't waste other people's time and let them wait because you are still deciding what to order. Respect other people's time, and you will not get annoying stares while eating.
9. Avoid Ordering Rice Without Cilantro
You can order rice without cilantro, but it would be better if you do not. This order is wasteful and inconvenient as the staff may have to throw away the extra rice.
Note that Chipotle only serves newly prepared food. Not all people dislike cilantro. Thus, help save food by ordering responsibly.
10. You Can Find the Chipotle Nearest You on Its Website
If you want to have a taste of Chipotle's burritos and famous cuisine, you can find the nearest store to your place on its website. All you have to do is type in your location, and Chipotle will direct you to its store. [7]
11. Wash Your Hands as Foodborne Microbes Are Everywhere
Food contamination from Staphylococcus and E. coli can be a problem with any food, but rest assured that Chipotle's new system has eradicated such possibility. Hence, you have to observe personal hygiene too, because contaminated hands, when eating, can lead to foodborne illnesses.
12. Recommended Chipotle Toppings
You can choose toppings for your rice, beans, or fajita veggies, freshly-grilled meat from the following toppings:
Queso Blanco,
Guac,
Sour cream,
Salsa, or
Cheese.
Any of these toppings go well with any dish of your selection. The choice is yours.
13. Enjoy Your Food
Whatever you have ordered, savor it slowly and enjoy it. You eat not only to survive but also to relish the flavor and aroma of your food. A Chipotle gourmet journey is one adventure you should experience at least once in your lifetime.
Conclusion – What Kind of Cheese Does Chipotle Use?
Chipotle makes use of a blend of Monterey Jack and White Cheddar cheese. Previously, they were shredded separately and combined.
However, Chipotle opted to order a mixed block of pre-shredded White Cheddar and Monterey Jack cheese because it is less costly, more time-efficient, and safe.
Now, Chipotle has many branches all over the world. People love its small menu because of its unique cheesy flavor and the fresh ingredients that not many fast-food chains could offer.
You must try Chipotle if you want to savor good food that comes from organic, fresh produce, without artificial flavors and colors. You will not regret it.