Many delivery companies deliver on the weekdays. UPS doesn't just deliver on weekdays as it also has a special Saturday service called UPS Saturday Delivery. What is UPS Saturday Delivery?
UPS Saturday Delivery service transports international and local shipments to the major U.S metro areas on Saturdays and Sundays. This service is available for UPS 3 Day Select, UPS Next Day Air, UPS Ground, and other UPS services.
Saturday Delivery Service is also available in Canada, the United Kingdom, France, Germany, and South Korea. UPS Worldwide Express Freight and UPS Worldwide Express Plus send shipments to the United States and Canada.
Read on to learn more about UPS Saturday Delivery, the hours, and where they deliver.
UPS Saturday Delivery
The United Parcel Service (UPS) Saturday Delivery is available on Saturdays and Sundays for most packages. Generally, UPS offers UPS Ground Saturday Delivery within one to three days.
What are UPS Saturday delivery hours? The shipments are delivered between 9:00 a.m. to 7:00 p.m. for residential areas, while for businesses, before closing time. Nonetheless, in some instances, the time may go beyond 7:00 p.m.
If you want your international and air packages delivered even during weekends, you have to attach a Saturday Delivery sticker to each of your packages. You can request online for a sticker from the company's website.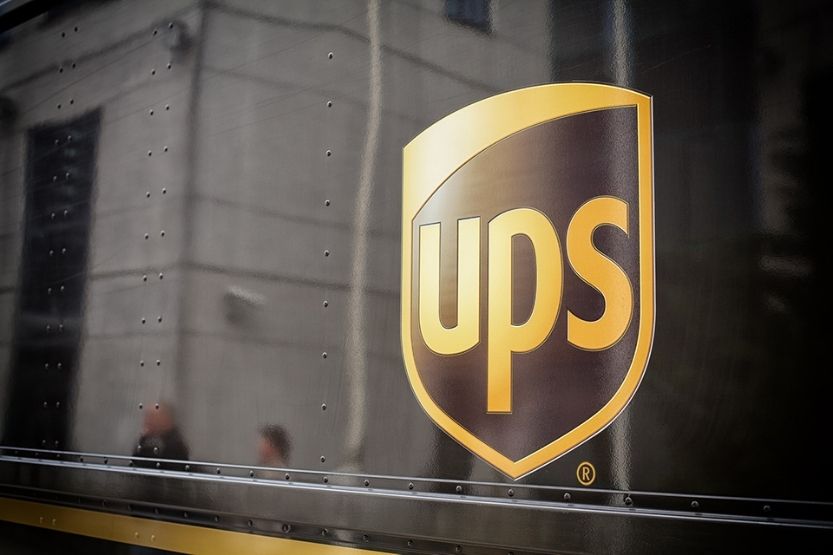 UPS Ground Saturday Delivery
UPS Ground delivers on Saturdays. You can receive your shipment within one to three days. UPS delivers to 100 metropolitan areas in the continental U.S. So the UPS Saturday Delivery cities include most of the major cities in the U.S.
Besides, UPS offers Saturday pickups for its various services. However, confirm with the UPS representative in your area by calling customer service and scheduling your pickup time.
Some UPS centers don't offer the Hold-for-Pickup service for Saturday delivery shipments.
You can also choose the Saturday package car pickup, and you can have your shipment delivered to your residence.
So UPS delivers Ground packages to residential areas in more than 100 major cities in the U.S. on Saturdays and Sundays with no additional fees.
Pros of Using the UPS Saturday Delivery
1. Saturday and Sunday Delivery
UPS offers residential and business delivery for Ground packages even during Saturdays and Sundays at no additional cost. Most delivery services don't open during weekends.
For UPS Centers without Sunday deliveries, you can use the Express Critical Care Packages service. This service is quite expensive, but if your shipment is urgent, you can request immediate shipments within the U.S.
For international heavyweight and lightweight shipments, you should inquire from the UPS Center in your area. UPS can provide any transportation for your urgent package, but understandably, this can be quite costly.
For air and international packages, UPS can deliver them on Saturdays for affordable fees.
Furthermore, UPS will deliver economy shipments on Sundays through a partnership with the United States Postal Services (USPS).
2. You Can Work Weekends
You can work on Saturdays and Sundays because UPS could pick up and deliver your shipments even during weekends. Working weekends is crucial for businesses that need urgent deliveries. With UPS, you don't have to wait for Mondays to Fridays to work.
3. Guaranteed Delivery
UPS guarantees your shipment's delivery. If it isn't delivered as guaranteed, UPS will refund your money.
Nevertheless, you have to submit a request for a service refund by logging into the UPS Billing Center online and clicking on the "Request a Refund" tab.
You could also call 1-800-PICK-UPS® (1-800-742-5877) and request a "Refund."
4. Reliable Tracking System
You can keep track of your shipment even it is in transit. You would know exactly where your package is by logging on to the UPS website and entering your tracking number in the specified blank.
In cases of missing packages, you can call 1-800-742-5877 and request a tracking update. But before you file a claim, you have to wait 24 hours after the expected delivery date and time.
Furthermore, you may want to ask your trusted neighbors, in case UPS have certain information relayed to them or if they have acted as caretaker for your package.
5. A Wide-Range of Shipping Options
You have various shipping options depending on the fee that you can afford. Expect a higher cost for rush shipments and lower fees for longer delivery dates.
The fees are reasonable and the delivery service reliable and efficient, so you get your money's worth.
6. UPS Protects Your Shipment from Loss or Damage
UPS protects your Saturday Delivery package and all shipments under any UPS service levels. If you didn't declare the value of your package's contents, UPS would be liable for damage or loss of up to $100 only. Hence, you have to declare the value of your parcel if it's more than $100.
7. Ground Delivery a Day Earlier
Eligible UPS Ground shipments that were picked up on Saturday will be delivered one day earlier. This is an advantage for you when your packages are delivered a day earlier, as you can stop worrying about delivery delays.
8. E-Commerce Profits Would Increase
Your E-commerce income will pick up because you're assured of all-weekday deliveries to your valued customers.
Cons of Using the UPS Saturday Delivery
1. Shipping Cost Not Refunded
In cases of lost packages, UPS will refund the value of the lost package. However, in most cases, the company will not refund shipping fees.
2. Expensive Cost for Bigger Packages
UPS may charge a cheaper cost for light packages, but it charges higher fees for heavier shipments.
3. May Not Be Available in Your Country
UPS Saturday Delivery is available in the U.S., Canada, and Puerto Rico only and may not be available in your area. You will have to inquire from your local UPS Center.
Also, for UPS Return shipment's Saturday delivery, the service is available only in the U.S.
So UPS delivery on Saturday is available in most U.S. cities. UPS Saturday Delivery times are between 9:00 a.m. to 7:00 p.m. for residential areas, while for businesses, before closing time.
Now that you know what UPS Delivery Saturday is, UPS Saturday delivery cities, and its advantages and disadvantages, let's discover if this service offers pickup below.
UPS Saturday Pickup
Yes, UPS offers Saturday Pickups for free or for a fee, as the case may be. UPS can pick up your package on a Saturday, but first, you have to call the UPS center to schedule your pickup date and time.
You can schedule your UPS pickup over the phone or online by signing up for an account at UPS.com.
UPS will pick up all your air, ground, and international packages and deliver UPS Ground packages as early as Monday. However, take note that Hawaii does not offer this service.
If you're looking for other types of services, you can choose from the various UPS shipping services offered below.
Do You Have to Be Present for Saturday Deliveries?
You don't have to be present during Saturday deliveries if the sender did not require it. UPS members can sign online before a scheduled package delivery.
When you need to be present, UPS will attempt to deliver the package thrice before giving up.
If you have missed delivery, the driver will leave an InfoNotice at your door or anywhere secure. You can sign the back of this notice and return it to the spot where the driver left it.
This way, he can read it the second time around.
Typically, for packages that don't require signatures, the driver can leave the package in a secure place that outsiders cannot see or that cannot be affected by inclement weather.
In some cases, the driver may decide to leave the shipment with your trusted neighbors.
UPS Shipping Services Using Saturday Delivery
UPS Saturday Delivery is available for the following shipping services:
1. UPS Worldwide Express
The delivery service can send and receive packages from 140 countries and territories from UPS services worldwide. You don't have to worry about customs due to UPS' in-house customs clearances. Saturday delivery is based on the packages' destination.
Also, when the first delivery is not successful, UPS will try thrice to deliver the package. You can get your money back when delivery is not successful.
2. UPS Worldwide Express Plus
The package delivery time of this service depends on its origin. Generally, for international shipments to Canada, the delivery time is 8:30 a.m., within two business days. For other destinations, such as Mexico, it's 9:00 a.m. with delivery within two to three business days.
On the other hand, for Asia, Latin America, and Europe, the delivery is within 4 to 5 business days at around 9:00 a.m.
3. UPS Worldwide Express Freight
This guaranteed delivery service could send and receive packages to and from over 75 countries and territories. Your package is delivered right at your front door by the end of the day.
You could also opt for a non-door-to-door service for your palletized packages of more than 150 pounds. Saturday delivery is dependent on the destination.
4. UPS Next Day Air
This UPS delivery service guarantees next-day deliveries by 12:00 noon or 1:30 p.m. It's an overnight package shipping service that you can choose to deliver that package urgently.
5. UPS Next Day Air Early
The service guarantees an early a.m. on the next business day. If you want to deliver an urgent package, this is your best option. UPS Next Day Air Early delivers the package early the next day at 8 a.m.
You can use the service in all major cities of the continental U.S.A.'s 48 states. In some major cities, the delivery time is 9:30 a.m. You can quickly track your package's status using the UPS online tracking system.
6. UPS 2nd Day Air
As the name implies, UPS guarantees your shipment's delivery within two business days at 10:30 a.m. or 12:00 p.m. You can send your packages, with free packaging, anywhere in the continental U.S., including Puerto Rico.
For shipments picked up on Thursdays, UPS guarantees a next-day delivery based on the package's destination. 
7. UPS 3 Day Select
The UPS 3 Day Select guarantees your shipment's delivery within or by the end of three business days. Your package is air transported to expedite the delivery to selected metropolitan areas in the U.S.
If your package is not delivered at the set date as guaranteed, you are entitled to a refund.
8. UPS Ground Shipping
If you're skimping on cost, UPS Ground Shipping is your best cost-saving choice. You're guaranteed your shipment's delivery within one to five days while spending less.
UPS Saturday Delivery Services Tips
1. Declare the Value of Your Shipment
You should declare the value of your package if it's more than $100. This is because UPS will only be responsible for $100 worth of undeclared packages.
2. Don't Lose Your Tracking Number
Using your tracking number is the best way to keep track of your package. Input your number on the website's tracking search, and you will know where your package is while in transit.
3. Remember Always to Affix a Saturday Delivery Sticker
Always attach/stamp a Saturday Delivery sticker to each of your packages. This sticker will indicate that UPS can deliver your parcel on a Saturday. You can order the sticker online on the UPS website.
4. Ensure You Have Saturday Delivery for Your Selected Service
Ascertain that the UPS shipping service you have chosen offers a Saturday Delivery. There are some services and centers not offering this service. So, refer to the list of services mentioned above.
5. Use UPS Saturday Delivery with Lighter Packages
UPS is a cheaper and more reliable way to ship your lighter packages during weekends. So, if it's a heavy package, you can use the other UPS services.
Conclusion – UPS Delivery Saturday
UPS Saturday Delivery transports local and international shipments to major U.S. metropolitan areas on Saturdays and Sundays. This service is available for various UPS delivery services, such as UPS 3 Day Select, UPS Next Day Air, UPS Ground, and other UPS services.
From the array of shipping services the company offers, you will find one that suits your package.