Each year, freelancing becomes more and more popular around the world. If you are an aspiring freelancer, you can find a flexible source of income that doesn't restrict you to a 9 to 5 schedule. If you are looking to hire a freelancer, it has never been easier to find great talent.
So what are the best freelance websites? Our top 12 picks for the best freelance websites for beginners or more experienced individuals are as follows:
Fiverr (Our favorite freelance website for freelancers and clients. It is easy to use and has a huge number of freelancers and clients.)
Upwork
Freelancer
Guru
PeoplePerHour 
99designs
Craigslist
TaskRabbit
Hireable
Toptal
Nexxt
Skyword
Read on to learn more about the best freelance websites for beginners or more experienced individuals. Whether you are an aspiring freelancer or looking to hire a freelancer, you will find this list helpful.
Best Freelance Websites
1. Fiverr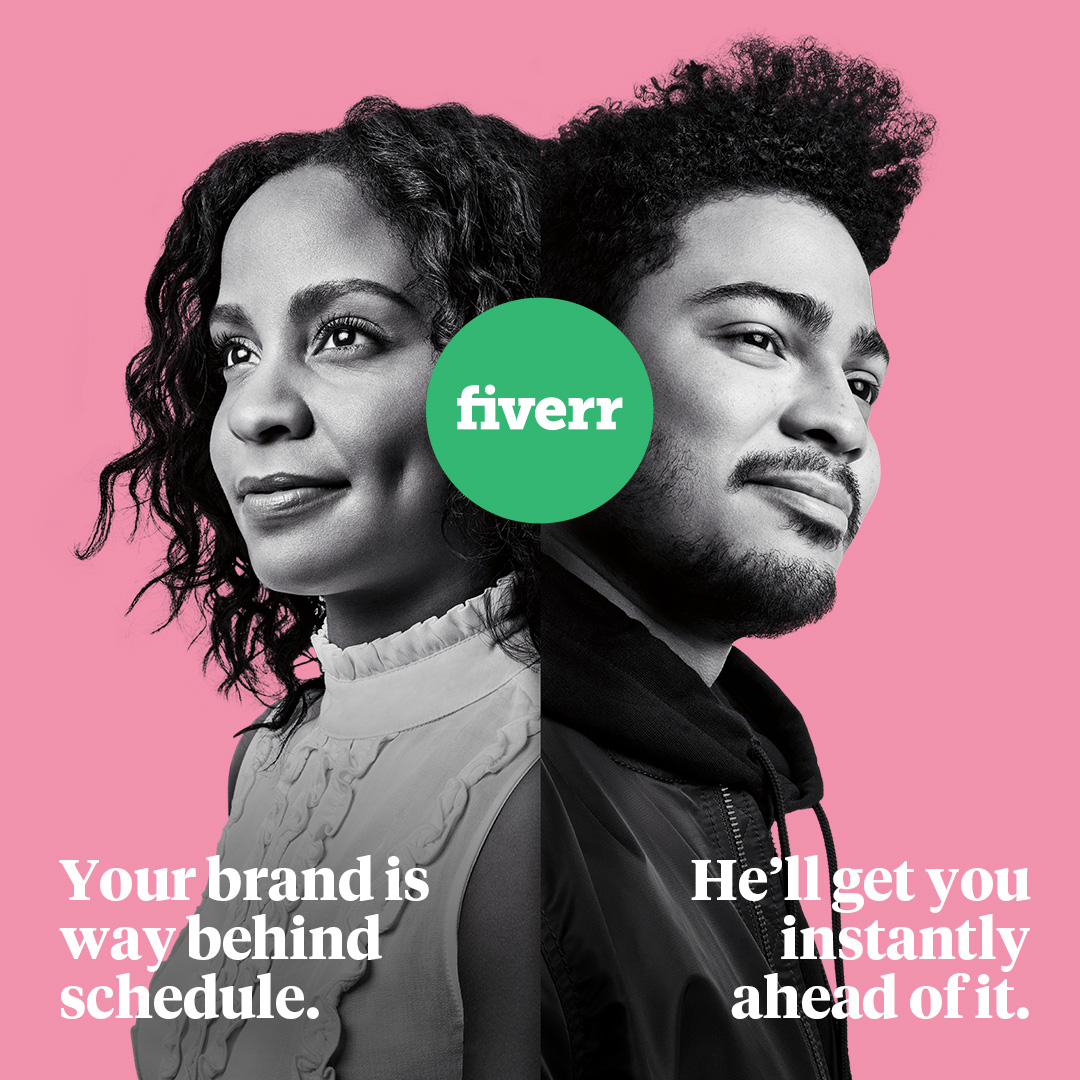 Fiverr is our favorite freelance website for beginners and professionals, as it is very easy to use and lists more than 300 categories every year. It gets its name from the website's aim that every gig starts at $5. It may seem low at first, but you can easily build up above that base price.
The site caters to various professionals, which include writers, graphic artists, and software programmers, to name a few. On Fiverr, the following terms are used: 
Gig – A service offered by a freelancer
Seller – A freelancer who is a registered user of the site
Buyer – The one hiring freelancers, who are also registered users of the site
Order – When a buyer purchases a gig from a seller
Signing up on Fiverr is free, but all orders will have a service fee of 2 percent for gigs that are $40 or less and 5 percent for orders more than that. 
Key Features and Benefits: 
Secure and private communication channels because they use state-of-the-art anti-fraud and data security measures
Free sign up 
24-hour customer care center that will attend to your questions and other concerns
2. Upwork
Upwork is most likely the most popular freelance website to date. It boasts of having the most number of freelancers with a pool of 12 million job seekers. It has 5 million clients looking to hire freelancers. There are also 3 million jobs posted annually for all types of freelancers on their site.
Upwork offers plenty of short-term and long-term freelance projects. Freelancers are charged 20 percent of the total amount they've earned for a project, but this fee gets lower as their income gets bigger. It also has an easy billing system with a platform that comes with a Work Diary, which lets both freelancers and clients track the number of billable hours.
You can sign up for free on Upwork to test the waters and see if the website works for you. 
Key Features and Benefits:
Has the most number of freelancers in its pool
Easy billing system
Secure payments
Free sign up with the Basic Upwork plan
3. Freelancer
Freelancer is the largest freelance service and crowd-sourcing marketplace with 32 million registered users. Hundreds of vacancies are posted every day, which is why it is popular among freelancers. Data entry, marketing, writing, software development, and accounting are its most popular projects.
Aside from posting work online, members can host and join contests with cash prizes. Freelancer has account options (from free accounts to price plans) that you can subscribe to monthly or annually. It takes a 10 percent fee from successful job matches, but this fee is reduced to a fixed rate of $5 if you have a monthly membership. 
Key Features and Benefits:
You may initially sign up for free
Safe and secure payments
Progress monitoring (the site allows the monitoring of time spent on tasks, including data sharing)
4. Guru
Guru lets you easily create a profile that lets you show off your experience and skills, so you'll be contacted by employers faster. There are three million registered users on Guru. Moreover, it has plenty of job categories for marketing, design, writing, software programming, finance, teaching, and many more.
Freelancers get paid per task or hour, with a 9 percent fee charged for every task fulfilled. The website's interface has a powerful dashboard that allows easy communication between freelancers and employers. Also, Guru has a support team available 24/7 to help you with any issues you find about their site. This makes Guru one of the best freelance websites for beginners.
Key Features and Benefits:
Has a powerful dashboard that makes communication between employers and freelancers easy
A secured automated payment system that makes sure freelancers are paid securely and on time
Support team available 24/7
5. PeoplePerHour
PeoplePerHour has close to three 3 million freelancers registered in their system. There are a million businesses listed on their website as well. PeoplePerHour is a great site for marketers, SEO people, and engineers. They allow 15 applications before charging their rates. Freelancers pay a service fee ranging from 3.5 to 20 percent, depending on their income.
The website has a variety of features, including in-app messaging, account management, proposal viewing, and invoicing. Their pricing plans may also be one-time, monthly, or quote-based payments. Browsing and sign-up are free, so if you're a newbie, PeoplePerHour is a good freelance website to check out.
Key Features and Benefits:
Recruitment per region lets you look for work within your area
Downpayments for projects paid upon acceptance of a job
Anti-fraud protection that safeguards against phishing, identity theft, and fraud
6. 99designs
99designs is a freelance platform best for design professionals who custom design logos, business cards, T-shirts, websites, and more. To date, almost 700,000 connections on the website can be accessed from 192 countries. There are two ways of getting a project – hire a designer or start a contest.
Hiring a designer allows you to collaborate on your project requirements while negotiating the price. You may also request price quotations from several designers. Starting a contest is opening your project to the website's community. Freelancers then submit concepts, and then you pick the best among them. Each design category has flexible pricing for all budgets.
Key Features and Benefits:
Great site for designers (newbie freelancers and professionals alike)
Discounts may be given by partners and affiliates who also assist in the design 
Flexible pricing that caters to all budgets
7. Craigslist
Craigslist is basically a classified advertisements website that has a variety of listings from housing to jobs, cars for sale, and other services. The upside here is that it is one of the few websites that don't charge any fees for freelancers and employers. However, since most of the site's listings are free, you don't get the security of being on a site that holds the employer accountable.
It is best to meet up with your employer and ask for a written contract to ensure that the listed advertisement is legit. If meeting up isn't possible, you can request a contract sent through email. Most people on the website, however, are looking to get their projects done quickly.
Key Features and Benefits:
Posting ads and responding to ads are both free of charge
Variety of listed advertisements
There are corresponding Craigslist for major cities
8. TaskRabbit
TaskRabbit is a freelance website that lists non-digital jobs. It focuses on manual labor, mainly housework. Projects usually include yard work, grocery delivery, furniture assembly, plumbing, housekeeping, and many more.
TaskRabbit is known for its same-day service completion. The website allows you to communicate with clients to find out more about a listed task. Tasks are paid at an hourly rate, with a minimal fee. This website is great for people who need a quick job booking.
Key Features and Benefits:
Great for people looking for freelance manual labor
The website reminds you of due tasks via notifications 
The site allows tipping freelancers after task completion
9. Hireable
Hireable is a freelance website where freelancers can search for jobs for free. The website allows you to get job alerts and recommendations. You may also save jobs – the ones you want to apply to and those you have applied for.
Hireable is based in Irvine, California, and although many of its users are from the U.S., it also welcomes people from all over the world. It has secure account settings that control the data seen by other parties. Moreover, it is open for job seekers from different countries, regions, and territories. 
Key Features and Benefits:
Secure account settings that ensure data privacy
Smart job notifications (sends alerts to freelancers when a job or position they are interested in is listed on the site)
Employers are notified when the candidates they are seeking sign up on the site
Accepts profiles from around the world 
10. Toptal
Toptal is a highly exclusive network of top freelance software developers, project managers, finance experts, and designers in the world. They have a system that thoroughly vets applicants and leads to a 98 percent trial-to-hire success rate. Whether you need a part-time or full-time job and are qualified for Toptal, you'll definitely get hired. 
Key Features and Benefits:
Stringent vetting to enlist top freelancers globally
Flexible projects from hourly to full-time
Offers a trial period up to a maximum of two weeks
11. Nexxt
Nexxt is next on our list of best freelance websites for beginners. It is a freelance website that categorizes your job searches into four criteria: local focus, global focus, career focus, and diversity focus. Signing up and creating a detailed portfolio is free. Nexxt is great if you're looking for both short-term and long-term projects.
With over 20 years of experience, millions of freelancers and clients have connected all over the world through this website. You can easily search for jobs and projects on the website as it tailors searches according to your listed qualifications, experience, and skills. 
Key Features and Benefits:
Easy job searching based on your listed qualifications
Communication is easy between freelancers and clients on the website
Signing up is free
12. Skyword
Skyword is mainly a content marketing website, but it also caters to freelancers seeking projects in creatives. It has writers, graphic designers, videographers, editors, and many more who can offer their services to different businesses. This website has clients from 27 countries and is supported in 13 languages.
Skyword also works as a digital asset management tool. It allows users to organize their videos, photos, and articles and easily search them when needed.
Key Features and Benefits:
Caters to clients worldwide
Accepts payments in different currencies
Conclusion – Best Freelance Websites
So to recap, what are the best freelance websites? Our top 12 picks for the best freelance websites for beginners or more experienced individuals are as follows:
Fiverr
Upwork
Freelancer
Guru
PeoplePerHour 
99designs
Craigslist
TaskRabbit
Hireable
Toptal
Nexxt
Skyword
Whether you're looking to build a full-time freelance career or simply seeking to earn on the side to pay the bills, freelancing is an easy and quick way to earn money. That's why it has become a very popular trend in the last few years. You get to apply for projects that you only want to work on, and it gives you the chance to work with international clients. 
But that doesn't mean you can dive right in and just sign up on all those websites. It is essential to choose the right websites that match your skills and experience.